Calibration of Cargo Measuring Equipment
---
Nordan Marine provides expert equipment calibration, repair, and annual calibration on LPG, LEG and LNG cargo tankers. All our calibration technicians are Marine Engineers and have educated within electronic field. They are well trained within a number of areas and have years of experience with calibration of measuring equipment on a variety of different vessels. Nordan Marine's technicians have ability to repair and calibrate nearly all kind of level alarms, pressure gauges, temperature gauges and level gauges.


Annual calibration of measuring equipment
It is essential that your vessels measuring equipment is calibrated and functioning correctly. In relation to the cargo control system, it is essential that gauges and transmitters can be trusted. It is therefore required by class and others, that this equipment be calibrated yearly and that this work is documented by certificates.
Nordan Marine provides our clients annual calibration by calibrating cargo measuring equipment and then issuing certificates on all equipment calibrated onboard. Our technicians bring their own calibrated under accreditation tools and devices ensuing you that you can rely on your gauges and transmitters after they have completed their work.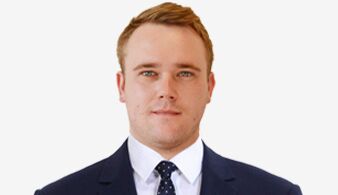 Christian Kjærsgaard
Project Manager
Direct: +45 9620 0184
Mobile: +45 3018 7048
E-mail: CK@remove-this.nordanmarine.com

Contact Christian
Our service team offers you:
Calibration of level gauges

Calibration of pressure and temperature gauges

Calibration of level alarms

Calibration of pressure and temperature alarms

Calibration of pressure and temperature transmitters

Calibration of DP transmitters

Calibration of pressure switches

Calibration of SPRT, PT 100, PT 1000

Calibration of TC sensors

Calibration of thermocouples

Calibration of display units for temperature, pressure and level gauges

Service on fixed gas detection systems
Calibration Certificates
After completion of the calibration works, our technicians will hand over a certificate of all equipment calibrated and upon return to the office complete a detailed report for all work done.
Approved by Japanese Customs Authorities
Nordan Marine can get calibration certificates approved directly from the Japanese Customs Authorities.


Our Calibration Engineers work on many types of equipment such as: