Service of Cargo pumps on LPG, LEG and LNG tankers
---
With many years of experience and technical know-how, Nordan Marine skilled engineers can offer you services and repairs of Deepwell Pumps, Booster Pumps and Ballast Pumps on Gas Carriers such as LPG, LEG, LNG tankers, and also on Chemical Tankers and Product tankers.
Every year, our service engineers attend more than 150 vessels to do both preventive maintenance and repair for Cargo pumps. They are specialist in trouble shooting with any kind of long shaft cargo pumps.
Besides the pre-docking inspection, most of the cargo pump work is carried out in shipyards, but we have several times lifted a Deepwell pump at sea for saving the owner considerable costs, since the vessel can continue trading during the work. Furthermore, we recondition mechanical seals, impellers and shaft.
All our service engineers are educated as Mechanical Engineers, and they travel around world 24/7 for helping you to solve your problems fast and keep your cargo system operating.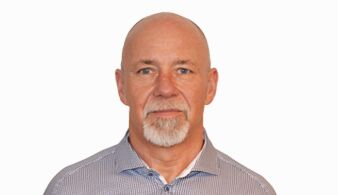 Per Dalby Nielsen
Project Manager
Direct: +45 9840 2445
Mobile: +45 2836 1519
E- mail: pdn@remove-this.nordanmarine.com

Contact Per
Our service team offers you:
Service Assistance


Troubleshooting


General Scheduled service


Voyage Repair

Inspection / Pre-docking Inspection


Technical Support


Dry Docking


Upgrading and Overhaul
Technical Support


---
You can always get contact with one of our technical support personnel from our head office when a cargo system is out of operation. Our technical support personnel have extended experiences and knowledge in advising you to solve problem on-site, and then based on your situation and identified issues, we can provide you related analysis.
We supply pump services and spares for the following main brands


Thune Eureka


Desmi


David Brown

Kværner Eureka


Worthington


Thermo Mechanical
Download brochures from here