CG replacement pump
---
Nordan Marine's CG replacement pump is designed for a long and reliable service life and constructed as single stage vertical centrifugal pump. The logical assembly and minimum assembly parts make both inspection and maintenance easy to carry out because the pump are radically split and the complete rotating element can be dismantled independently of electric motor and piping connections.

Area of application: Transfer Bilge, Ballast, Cooling water, Fire and General Service.
Performance Data:

Duty:
Capacity:
Pump total head:



Pump Material:


Sealing:
Bearing:
Coupling:
Pump Casing:
Impeller:
Shaft:


Sea Water and Fresh Water
From 10 to 1500 m3/h
From 10 to 140 mlc




Mechanical Seal
Ball Bearing
Coupling with spring discs and spacer
Bronze, NI-AL bronze and cast iron
Bronze, NI-AL bronze and Stainless steel
Stainless steel


CG bare shaft pump


---
Nordan Marine supplies CG replacement pump with electric motor and CG bare shaft pump, which is a complete CG pump without electric motor, pump foot, motor pedestal and transmission, to all Thune Eureka centrifugal pumps type CG: CGA 50/65, CGB 80/100, CGC 125/150, CGD 200/250 and CGE 300/350. Both models of CG pumps can be delivered within short time.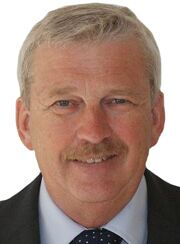 Do you want to know more?
Please do not hesitate to contact us.